Petty Cash
October 26, 2022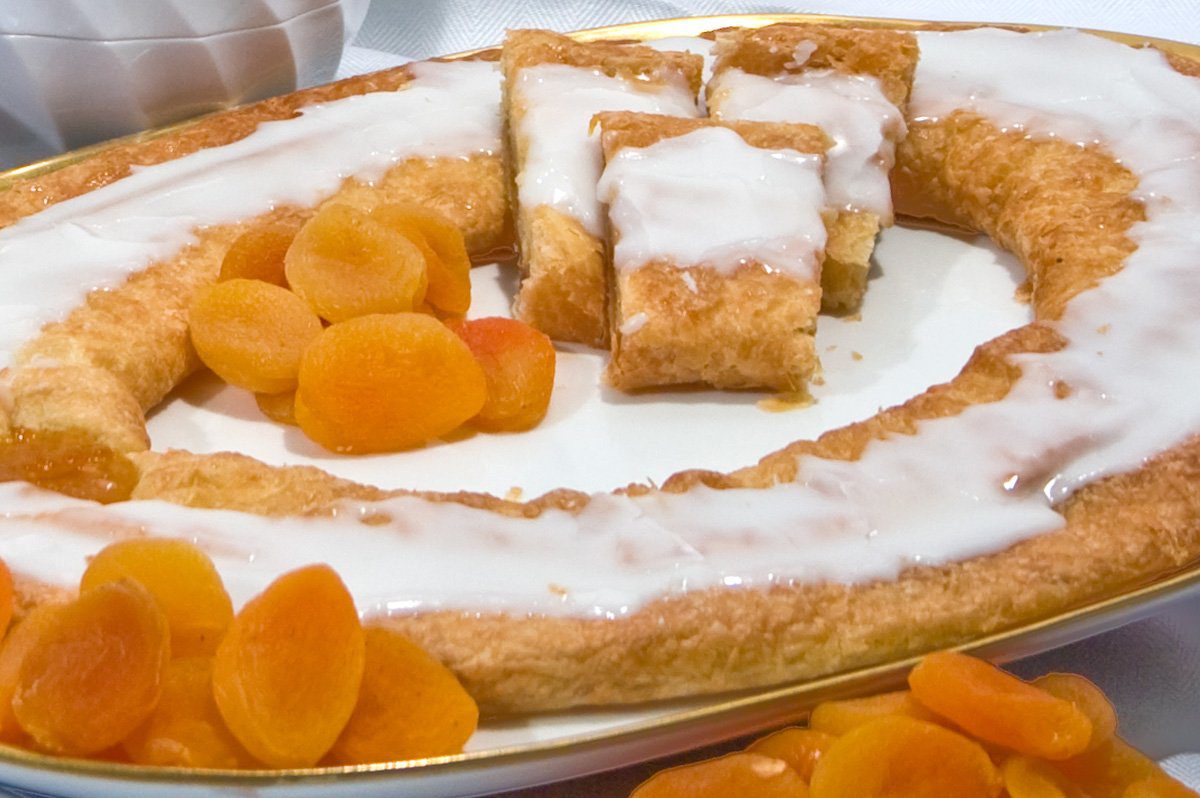 Apricot Danish Kringle Gift Box
October 29, 2022
Pecan, Our most popular Kringle, filled with lots of pecans and our very own special pecan filling that gives the Kringle that cinnamon, vanilla, caramelize background flavor and topped with our very own roll icing. This Kringle is vegan-friendly.
Size: 1.4 lbs
Note: Kringle are shipped fresh and should be eaten within 5 days of arrival. If you do not plan on eating them right away, they can be re-refrigerated for up to 10 days or re-frozen for up to 4 months. Just thaw to refrigerated or room temperature and serve.
Ingredients: Enriched unbleached flour, water, palm oil, pecans, powdered sugar, brown sugar, sugar (all non bone char)water, corn syrup, milk powder substitute (soya protein, malto dextrin, alginates, beta carateen & Lecithin) yeast, egg substitute (soy flour, corn starch, canola oil, vegetable stabilizer, lecithin & beta carotene), vanilla extract, salt dextrose, calcium sulfate, calcium carbonate, agar agar, cinnamon
Allergens?Contains wheat and soy. Made in a facility that also processes peanuts, tree nuts, eggs and dairy in other items.
?
| | |
| --- | --- |
| Weight | 2 lbs |
| Dimensions | 15 × 12 × 2 in |
| Size | 14oz, 20oz |
| Type | Baked Iced, Sugar Topped |
Only logged in customers who have purchased this product may leave a review.